Step 1. Offline Device Manager
How to install Offline Device Manager

Password: Timedox
---
1.Click OfflineDeviceManager.zip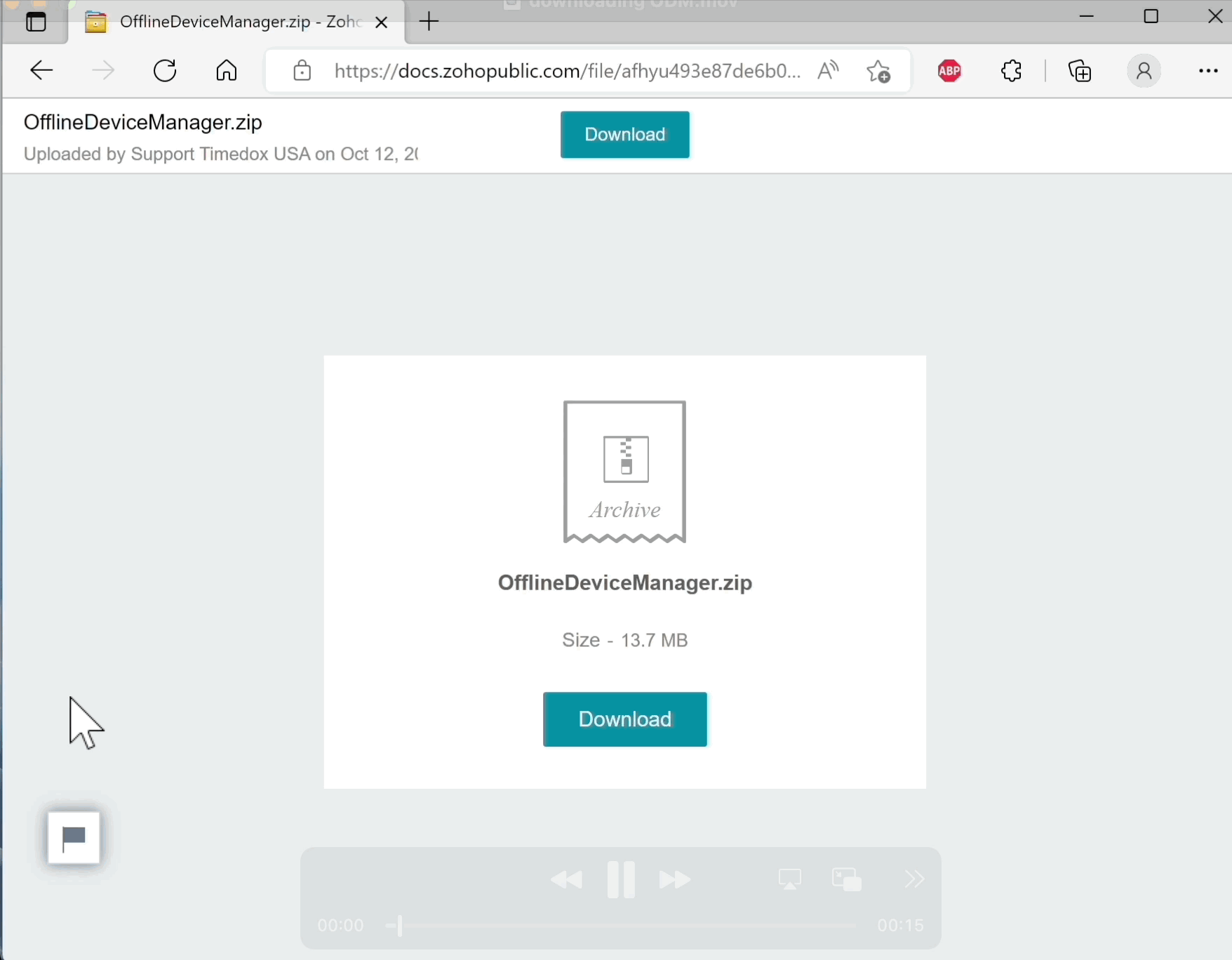 2. Install the application. Next > Next > Install > Finish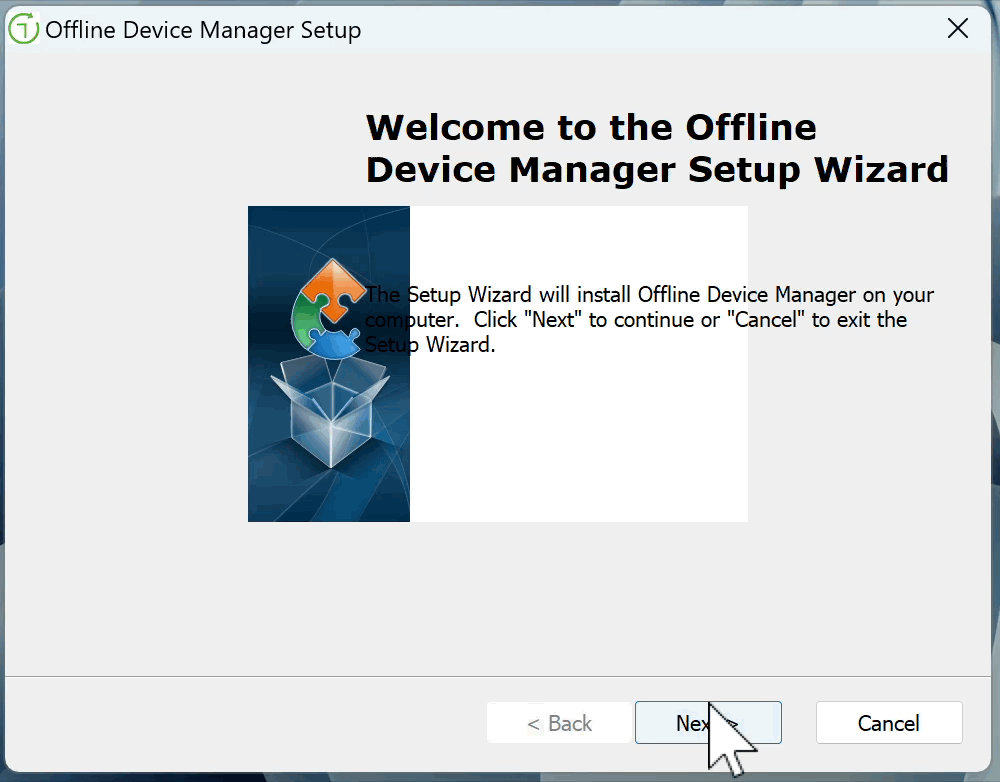 3. Double click Offline Device Manager on the desktop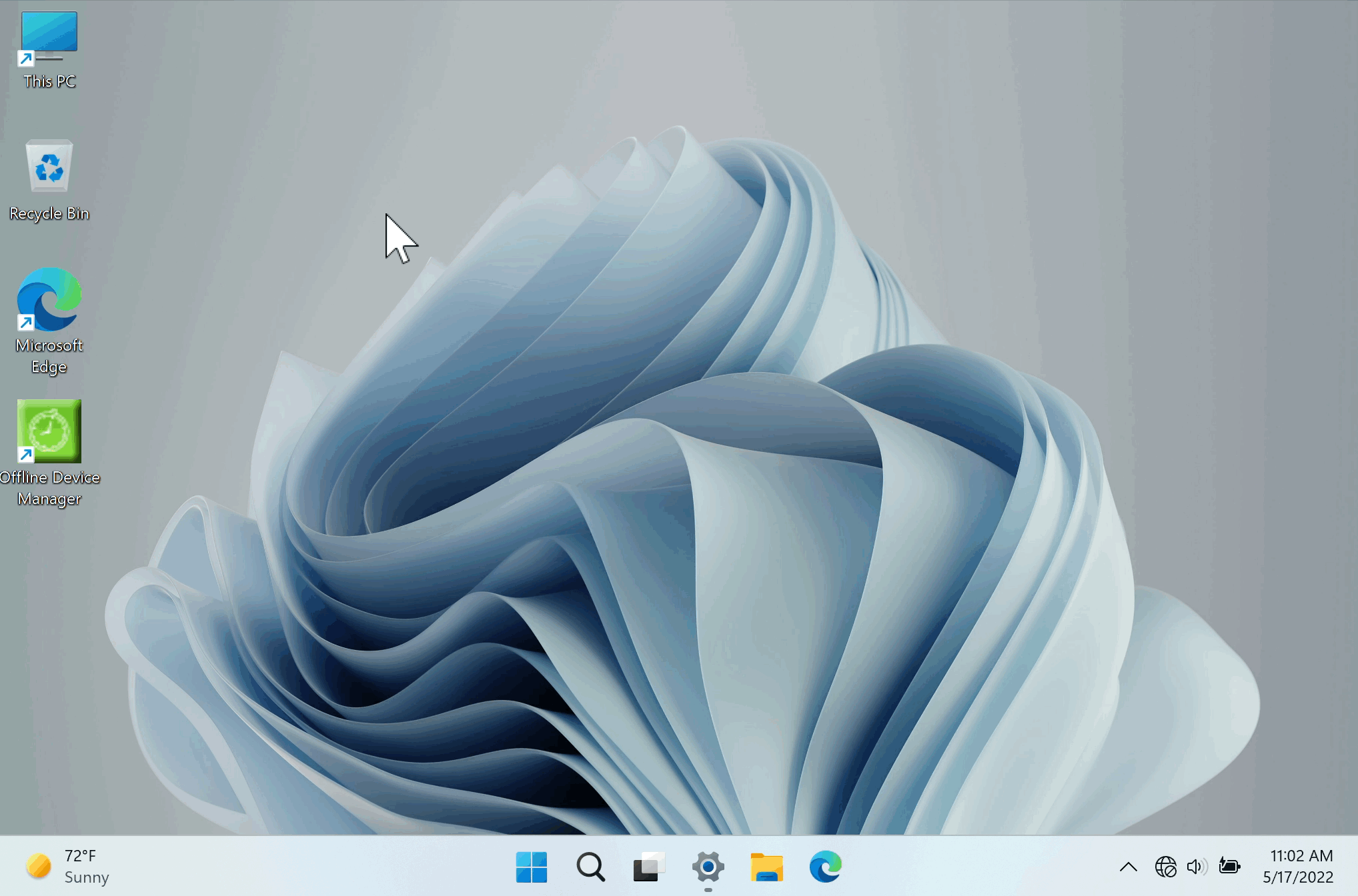 Password:
Timedox
Related Articles

Step 2. Offline Device Manager

How to connect your time clock to your PC with Offline Device Manager Password: Timedox 1. Double-click Offline Device Manager on your desktop Password: Timedox 2. Click Add Device ↳Enter the IP Address of your time clock - Scroll down for ...

Step 3. Offline Device Manager

How to send times from the clock to the cloud Password: Timedox 1. Double-click the green Offline Device Manager icon ↳Single-click Yes, if prompted 2. Click "Upload", then click "upload" ↳ Click "Desktop" on the left panel ↳ ...

No Data | Device Offline

What To Do If Your Device Is Offline If you have subscribed to our Cloud Pro Service the time clock you have purchase needs an active connection to a network in order for the data to transfer from the device to the online account. If the connection ...

Importing Data (CloudLite) w/ Support Video

Importing Data Online Once you have retrieved the data file from your device the next step is to transfer the data online. The instructions below will guide you through the process. If you do not know how to retrieve the data click here for more ...